Every city has its safe bets, and Copenhagen is no different. Newbie visitors flock to the likes of The Little Mermaid and the Tivoli Gardens, parks and museums, tourists eat in restaurants that make it one of the finest gourmet capital cities in Europe (it is home, after all, to Noma, the hottest cuisine ticket in town – so hot, in fact, that we have decided to bypass it in favour of a different recommended restaurant), but you should always make time for the not-so-obvious visitor experiences. Read below for our personalised list of the best things to do in this magical city (including two do-not-miss areas). Copenhagen? It isn't called 'wonderful, wonderful' for nothing, you know.
---
AREA/1: KØDBYEN
Located between the railway lines going into the city's Central Station and Sønder Boulevard, Kødbyen (translated as 'meat district') is itself sectioned into two areas: White and Brown, which pertains to the respective colour tones of their buildings. 'Brown', the more historical of the two, is closest to the train station and is a thriving centre for nightlife, happening art galleries and cafés; 'White' is a mixed-use area for culture, design, industry;
Info: https://www.visitcopenhagen.com/copenhagen/neighbourhoods/guide-meatpacking-district
---
HOTEL: RADISSON COLLECTION ROYAL HOTEL
It isn't often that we focus our attention on brand hotels, but in our experience, Radisson properties are up there with the very best. This hotel, however, is different in that it holds fast to Danish outlines (it was conceived and designed by the acclaimed Arne Jacobson), and while it underwent a total renovation three years ago it still retains classic Scandinavian décor attributes. Considered the world's first 'design' hotel, you have the brand's by now standard exceptional four-star attention to detail, which is fully complemented by Jacobson's legacy.
Info: https://www.radissonhotels.com/en-us/hotels/radisson-collection-copenhagen
---
RESTAURANT: ALOUETTE
Having spent time in a few of the best restaurants in Copenhagen – including the world-beating Noma – American chef Nick Curtin, his wife Camilla Hansen, and fellow US chef Andrew Valenzuela decided to stake their own claim on the city's cuisine. That they have accomplished this is unsurprising as the team here know their onions (and much more besides). Located in the waterfront neighbourhood of Islands Brygge, and set in an airy space – formerly a pencil factory – with smart clean-line wood furniture, an evolving menu is mostly populated with the outputs from a wide range of independent farmers and artisanal producers. Due to their backgrounds, the food draws from their US experiences, but with seriously sublime twists and turns.
Info: www.restaurantalouette.dk
---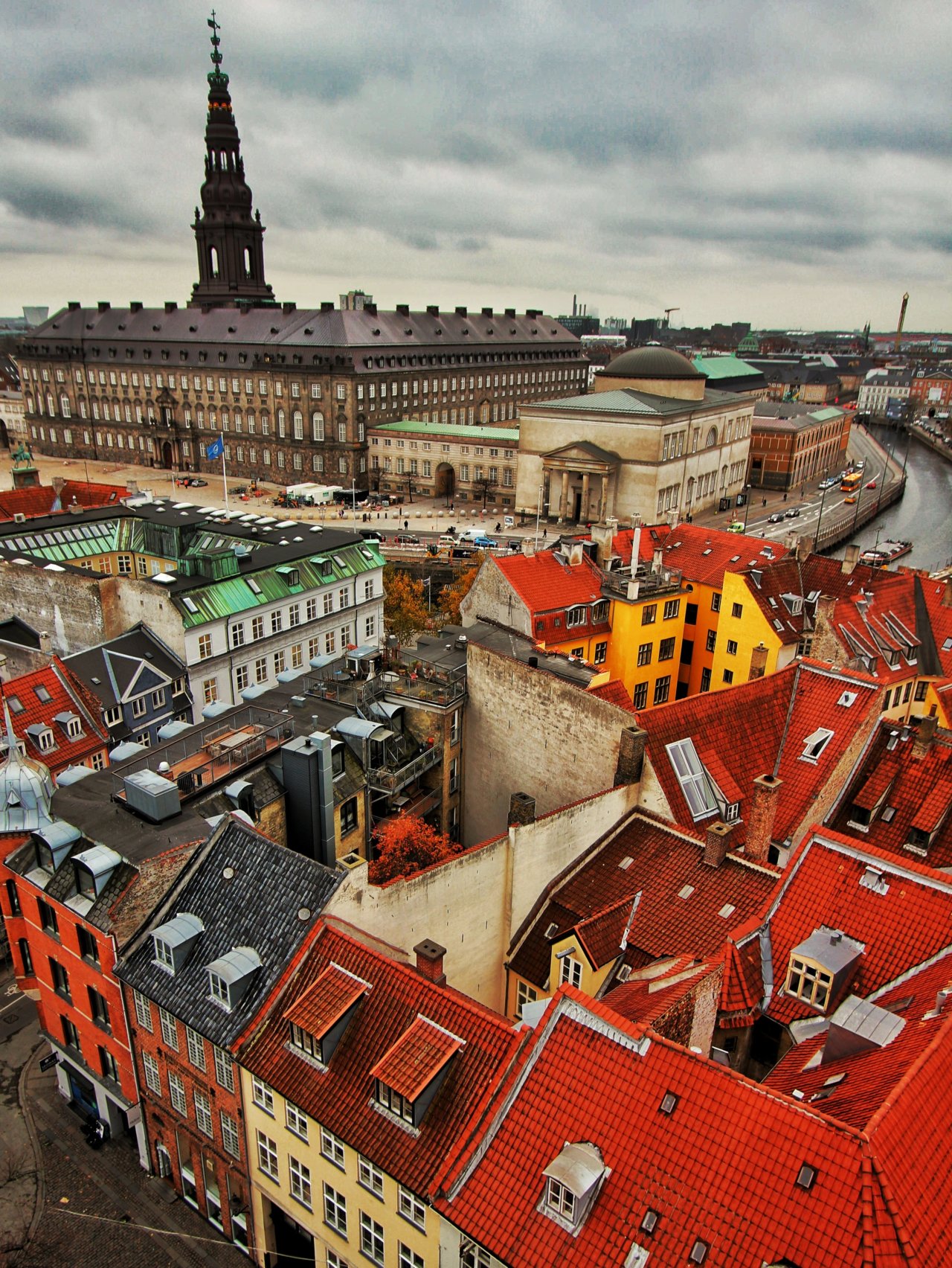 WALKING: Urban Explorer
Yes, yes, we know you walk here and there, but going from shop to café to bar to restaurant – does that really count? The real deal for many is a guided walk around the city that shows you aspects you would never have seen if you had been on your own or with a friend. Urban Explorer tours will change that, as they bring you up close with perspectives of Copenhagen that you won't see anywhere else. Check in with these people, and sign up – your feet probably won't thank you, but your head, heart and Instagram followers most certainly will.
Info: www.urbexplorer.dk
---
SNACKS TO GO: HART BAGERI
We know bakeries are supposed to be hot, but this is ridiculous. Hart Bageri (so named after Richard Hart, the former head baker of San Francisco's amazing Tartine bakery) sells rye and sourdough bread as well as an evolving range of traditional with-a-twist Danish pastries. Factor in Hart's idiosyncratic creations, which include Scandinavian cardamom filled with ham, and double-baked croissants and you have a perfect, rule-breaking, aroma-enhancing, community-celebrating take-out that you can crunch down on as you sip from a takeaway coffee. Two words: flippin' yum.
Info: www.hartbageri.com
---
HERITAGE: CASTLE ROSENBORG
Built in the Dutch Renaissance style, the imposing Castle Rosenborg is open to the public for tours around its impressive rooms, the most august of which is the Long Hall, which holds a large collection of silver furniture. The castle also houses a museum and a treasury area that displays the Danish Crown Jewels. During the summer months each year, the King's Garden (or Rosenborg Castle Garden, as it is more commonly known) attracts over two million visitors.
Info: http://www.kongernessamling.dk/en/rosenborg/
---
BEER: BROADEN AND BUILD
You could say that Broaden and Build has a quality pedigree. Operated by California's Matt Orlando, the former head chef of Noma, this brewery – located just yards away from his superb restaurant, Amass – is what the chef has defined as the investigation of flavours. Taking his ingredient-centric approach with organic food and applying it to craft brewing, Orlando creates IPAs with dried herbs and blackcurrant leaves, stouts with blackened pears, Kolschs with burnt lemon skins. "Deliciousness is the driving force behind everything we do," he informed Forbes magazine. Due to the seasonal nature of the ingredients, the beer menu (and tastes) will change. The bar also serves food – and, yes, it's as good as you can imagine, too.
Info: www.broadenbuildcph.com
---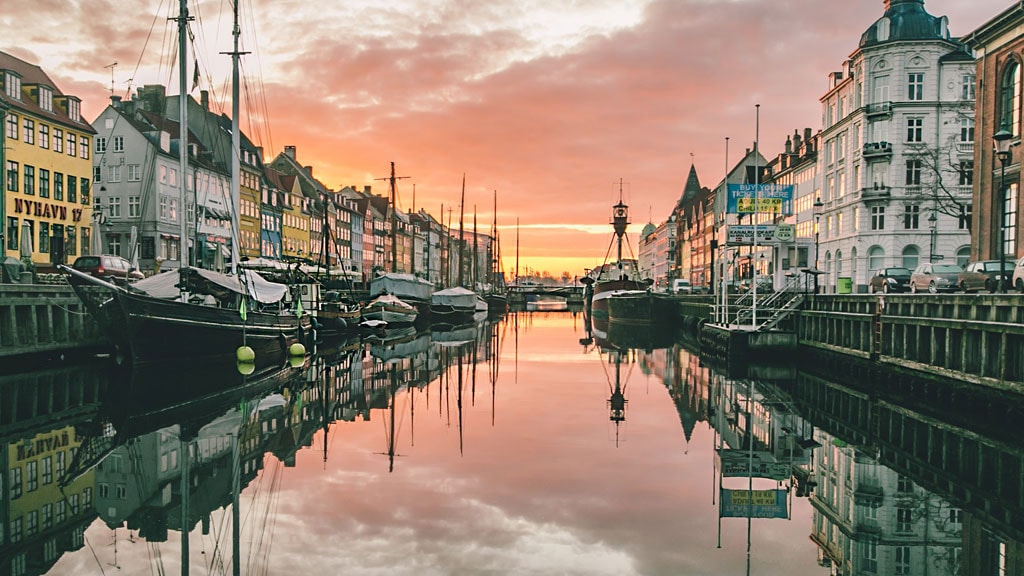 AREA/2: NYHAVN
Built in the mid-17th century, Nyhavn is Copenhagen's primary waterfront, canal and entertainment district., and extends from Kings Square (the city's largest) to the harbour front close to the Royal Playhouse. Lined by attractively coloured 17th and early 18th century townhouses, the area is bust virtually 24/7 with numerous bars, restaurants and cafés. Residents and visitors alike arrive here for a suitably relaxed atmosphere, which is precisely what you get. In summer it's a joy: canal-side eateries and haunts, a huge choice of food, and music from all corners.
Info: https://www.visitcopenhagen.com/copenhagen/planning/nyhavn-gdk474735
---
COCKTAILS: PAPA BIRD
There ain't nothing like a good cocktail to shake the dust of the day off your shoulders, and when you arrive at Papa Bird that's exactly what you get. There's a lovely cosmopolitan sensibility to the place: clean, indigenous design lines cosy up with the warmth of London pubs, while the heady atmosphere reminds you of the night-time vibes of Berlin and Amsterdam. Above all, though, are the mixes. If you like your gin with twisted lemons and your beer with bravura aftertastes, then prepare for the best of each.
Info: https://thebird.dk/papa/
---
BIKE TOURS – GREEN BIKE
Some cities are best negotiated on foot and/or bike, and Copenhagen is one of these. Indeed, being aware of the city's bike/cycling culture is integral to understanding the mindset of the people as well as the nature of Denmark. From zipping past the multi-coloured building fronts of Nyhavn to cycling by historic sights (and sites), seeing the real Copenhagen by bike is a healthy and sustainable way to engage with tourism. There are many bike tours and companies to choose from of course, but our favourite is Green Bike Tours, which via various themed outings manages to deliver educational information about climate change as well as being entertaining.
Info: www.greenbiketours.dk 
Written By Tony Clayton-Lea