Red Mullet is one of my Favourite fish to use, with a delicate flavour it stands up against stronger ingredients and works well with Mediterranean flavours such as tomato and fennel. So whenever I get a chance I'll put it on the menu at One Pico.

Ingredients
1 Red Mullet Fillet Scaled and Pin Boned For the Escabeche 
1 Red And Yellow Pepper deseeded and finely Sliced
1 Banana Shallot Finely Sliced
1 Clove of Garlic Finely Sliced
1 pinch of Saffron 
1 Cinnamon Stick
1 Star Anise
200ml of Orange Juice
Salt & Pepper
Extra Virgin Olive Oil
For The Bouillabaisse
1 Fennel Bulb
4 Banana Shallots 
2 Carrots 
2 Star Anise
Pinch Of Saffron 
2 Plum Tomatoes 
2 Tbsp of Tomato Paste
200ml of Fish Stock
100ml of Pernod 
Salt to season
---
Method
Escabeche
Sweat down the peppers Shallots & saffron together until soft. Add the cinnamon stick and star anise and cook for another 2 minutes and after add the Orange juice and reduce until roughly two tablespoons remain. Season with salt and pepper and drizzle over a little extra virgin. 
Bouillabaisse
Chop The fennel, Shallots & Carrots and sweat down in a pot. Add the Star Anise and saffron and continue cooking. Add in the tomato paste and chopped Tomatoes and mix well. Add the fish stock and bring to the boil and simmer for 20mins then pass the liquid through a strainer back into a pot. Reduce slightly until thick. Season with the Pernod and salt and pepper.
To Finish
In a non Stick pan fry the mullet skin side down. Add a knob of butter and a squeeze of Lemon Juice. Flip over for 30 seconds and take out of the pan. Pour the Bouillabaisse into a bowl and place the Mullet on Top. Quenelle the Escabeche with two spoons and place on top of the mullet, Garnish with a sprig of Fennel herb.
Chef Ciaran McGill
---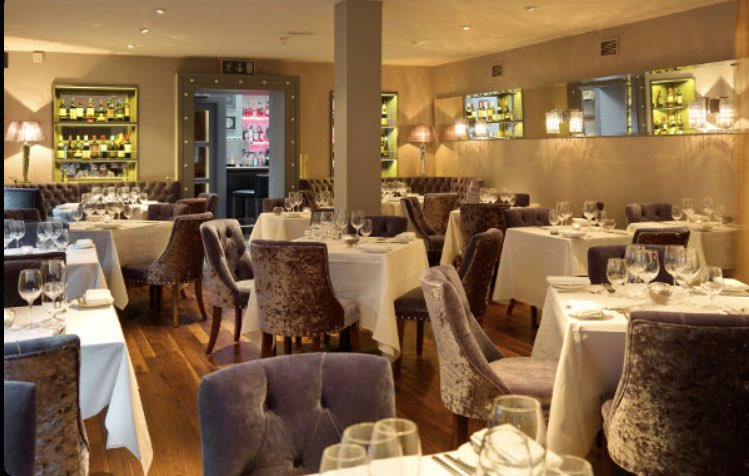 One Pico is a highly regarded Michelin Restaurant discreetly located just off Dawson Street and St.Stephens Green. 
Their food is inspired by the seasons and they use only the very best of ingredients available and all Irish where possible. Their cooking is modern in style and based on French classical cookery.
Address: 5 Molesworth Pl, School House Ln E, Dublin 2, D02 YA32
Phone: (01) 676 0300